Find more ways to earn on the Videos & More Tab!
1. Select the
Videos & More Tab
at the top.

2. Choose Videos, Encrave, or another money making option from the side panel.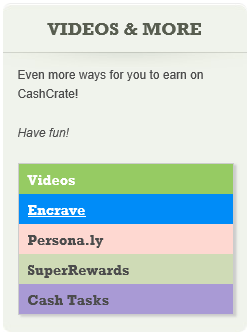 3. Watch videos, complete offers and other activities, and watch your money grow.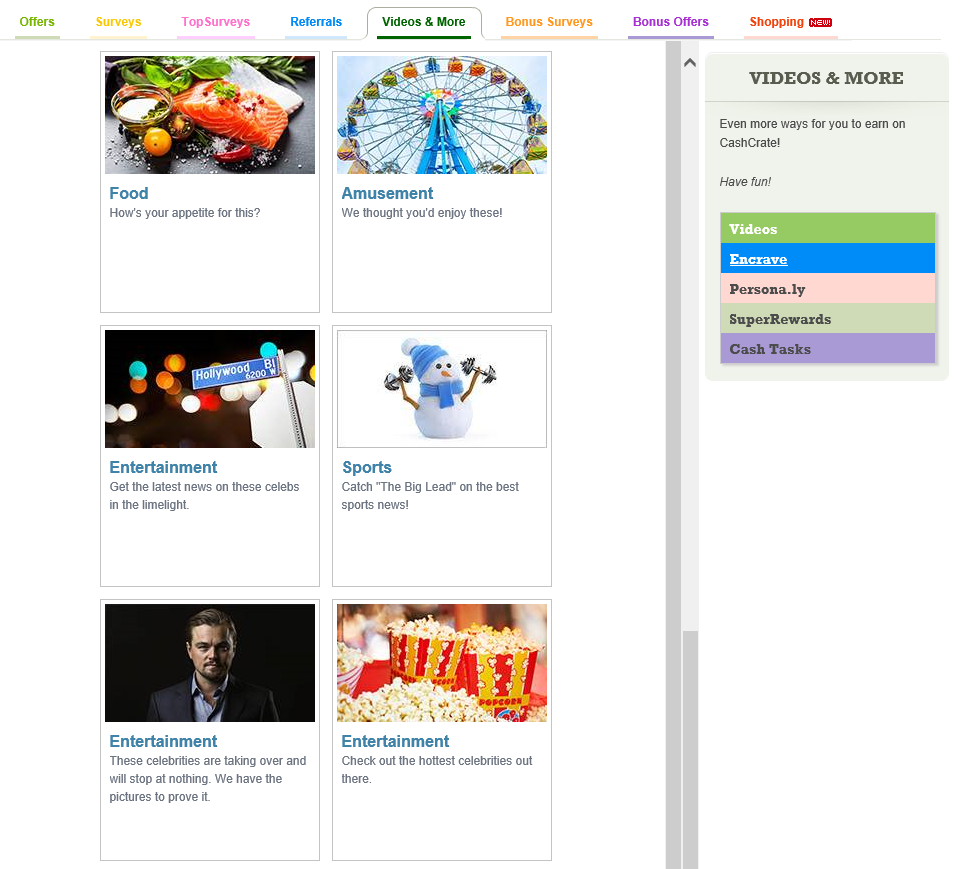 Tips:
-Follow any onscreen prompts or instructions. Watch each video and complete each activity fully, to the very end.
-Videos can be found on the main videos wall and on other offer walls. Payment amounts for videos may vary depending on where you complete them from.
-Keep watching for new items to be added.
-Availability can vary from country to country.
Last edited: